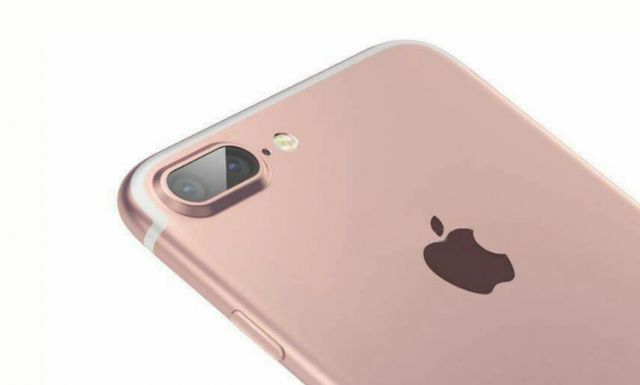 Apple has already chosen all the technical specifications for iPhone 7 and iPhone 7 Plus, according to report by market analysis firm TrendForce.
Storage iPhone 7
According to that report, Apple will use three storage capacities, which is not surprising, since each generation iPhone offers 3 versions, but new this year iPhone 7 will have a slight and important change: Apple will drop the base 16GB storage and now the base capacity will be 32GB. Other versions will have 32, 128 and 256GB of storage.
TrendForce's report is consistent with a report of the company IHS, which revealed that Apple will stop using 16GB capacity on next iPhone 7.
Many smartphone manufacturers refuse to release a smartphone with 16 GB of internal memory, as today it is not enough. Recall that iPhone 7 has the ability to record video in 4K resolution, and 1 minute of such video takes up 375MB.
Specifications iPhone 7
TrendForcedice also states that that Apple decided to keep the same size screens. Apple iPhone 7 will have 4.7 inches and phablet iPhone 7 Plus will be equipped with 5.5-inch screen. However, the small model will use 2GB of RAM, and top model will have 3GB RAM.
Design
According to earlier rumors iPhone 7 will be announced in September with minor design changes. The new models will not have rear strips that are used to enhance wireless signals. As you remember, Apple has a tradition radically change the design of the smartphone iPhone every 2 or 3 years. This means that the redesign for Apple smartphone will be held next year.