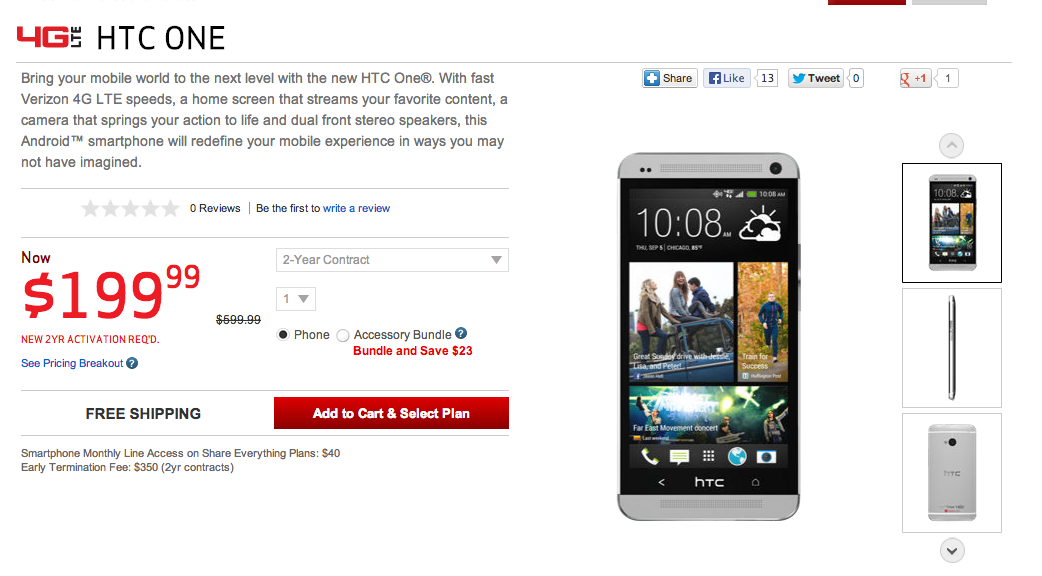 After what seemed to be an excruciating wait, and well after the other carriers had the HTC One in stock and on sale (including Sprint's 2 for one offer), the Verizon HTC One is now available for sale at Verizon. $199.99 on contract, or $599.99 without a contract.
If you want to save $50.00 off the $199.99 price on this phone you can order it from Wirefly.
Buy the Verizon HTC One Now.