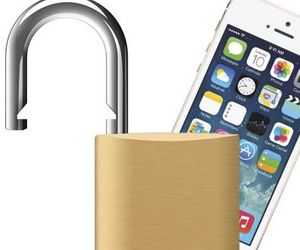 Each year the company Apple releases new smartphone iPhone. However, prices for the new iPhone are quite high, so not all users are able to purchase it.
As you know, the prices in the official shops Apple is the highest, so many people choose other places. However, in most cases, you buy a locked iPhone 6. What to do in such a situation?
The term "locked iPhone 6" means that the phone is tied to the American or European service operator. At the same time, according to the attached contract, the buyer can use only the services of the operator and other nano-SIM card not supported as long as the contract is not over. Usually the contract is signed for 2 years.
Initially, the buyer thinks that he bought cheap iPhone compared to the official store Apple. But in the end it may be that he will pay much more. Therefore, buying a cheap iPhone in the US and Europe, or eBay and other resources you need to ask about the lock.
You can check you have locked iPhone 6 just put the SIM card from another operator and try to make a call. If you cannot call, then you have a locked iPhone 6.
If the display is written «Restricted» or «Contact Service Provider» – you need to contact your operator. If it is written «Incompatible SIM» and asked to enter a PIN code, it means that you have locked iPhone 6.
You can also check the status of your smartphone on specialized sites, using the IMEI-code (found on the device, on the back cover, or you can dial * # 006 # and "Call").
In addition, you can go to "Settings", then to "Main", then in the "About device in Settings," there has to be "Operator".
Where can I buy a locked iPhone 6?
Usually you can buy locked iPhone 6 on the international trading platforms such as eBay, Amazon, Aliexpress, Taobao and other.
We advise you to carefully check the characteristics of smartphone. If the line is Sim Free, Unlocked, Out off contract, you can safely buy.
Most often locked iPhone 6 in the US operator AT&T, at least on the Verizon, Sprint, T-Mobile and Vodafone. Locked iPhone 6 is cheaper than Sim Free, but you will need to spend time and money to unlock it.
The price of the service unlocking iphone 6 varies depending on the operator, for whom he is locked. The average price of a smartphone unlocking ranges from $ 15 to $ 150.