If you're looking for a deal on the Apple iPhone 5s on AT&T you can get into the Apple iPhone 5s with two options:
The first is to buy the Apple iPhone 5s on AT&T for zero down on their AT&T next program which allows for you to upgrade your phone after a year. You'll have to make payments of $27.00 a month for 20 months to get this deal though which equals $540.00 over the term .
Alternately for new 2 year contracts you can get the AT&T iPhone 5s for $199.99 on a 2 year contract.
What is the best for you? That depends on whether you're OK with buying the iPhone over time or if you prefer to commit to a contract to get an Apple iPhone at a subsidized price.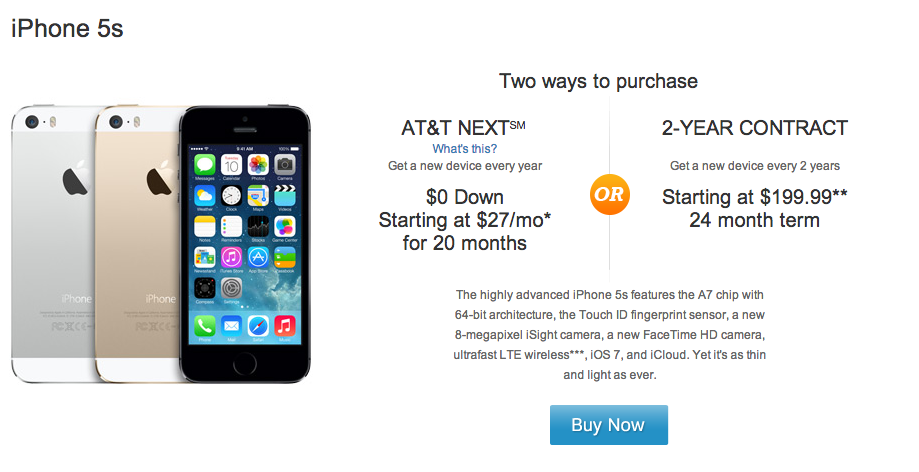 via: AT&T