With quite a wait, Verizon has finally announced that effective August 22nd you will be able to buy a Verizon HTC ONE.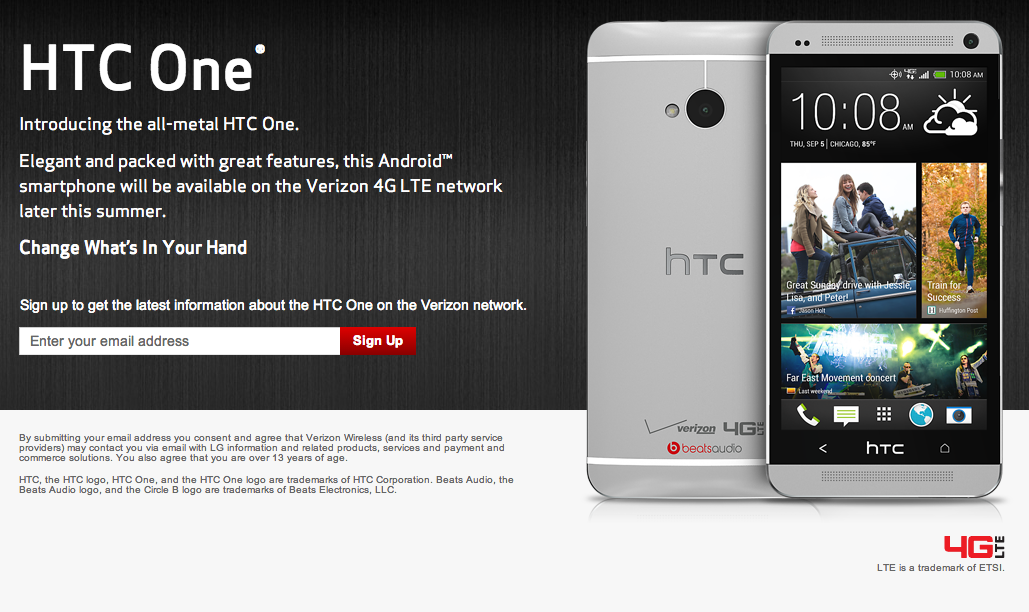 Since the phone was released back in February some may argue that a late August release date is too little too late and newer phones on the horizon like the new Droid Maxx, Ultra and Mini as well as the G2 from LG coming later this fall might be a better buy for a phone from Verizon if you're interested in a new activation or upgrade in late summer or fall of 2013.
But, the Verizon HTC One is just days away and offers a fast snapdragon 600 processor, 4.7 inch display and other features not available on other flagship phones in  2013 such as Sense 5, Blinkfeed and Zoe camera features. The HTC One could also be one of the better looking phones from Verizon this fall with its all Aluminum body.
The Verizon HTC One will ship with 32GB of storage space and be priced at $199.99 for a 2 year contract.  It's up to you whether you think the Verizon HTC One is still a good deal considering the late release date for the best selling smartphone of 2013.