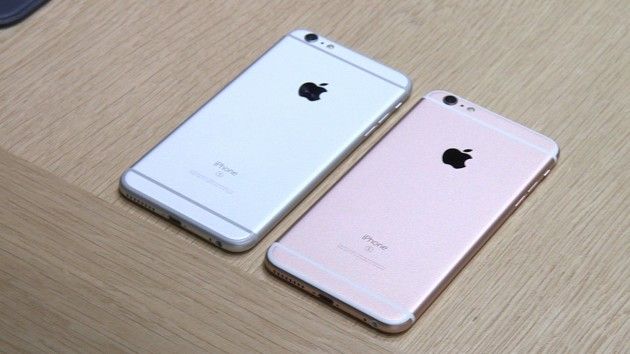 During the presentation of the new smartphones iPhone 6S and iPhone 6S Plus Apple has told about iPhone Upgrade Program. This program allows each year to buy a new version of the iPhone, paying for a year subscription fee. We figured out how it works.
The cost of the new smartphone iPhone is evenly distributed for 24 months. User iPhone Upgrade Program will be able to get a "free" iPhone only next year, because you first need to make 12 payments. For example, younger model iPhone 6S will cost $ 32.41 per month, and the most expensive iPhone 6S Plus 128 GB is $ 44.91.
The program is not designed to contracts with mobile operators, so the iPhone will not be tied to any of them. However, the mark at the bottom of the page says that the smartphone to be used with one of the US carriers: AT & T, Sprint, T-Mobile or Verizon.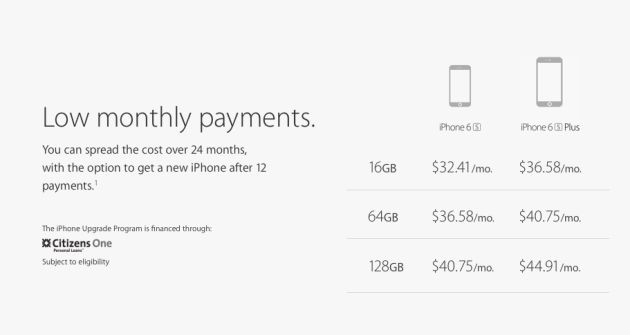 IPhone Upgrade Program included support AppleCare +. You'll be able to repair the smartphone twice if accidental damage. But there is another mark, which says that every repair you need to make tax levy: $ 79 in the case with the iPhone 6 and below, and $ 99 in the case of the iPhone 6s and above.
As we noted above, after 12 payments you can take a new iPhone and start new iPhone Upgrade Program. The repayment of the remaining 12 payments is the previous iPhone, which you give to one of Apple Store.
iPhone Upgrade Program is available from 12 September for all residents of the United States with an active credit card. As the iPhone Upgrade Program is designed in cooperation with Citizens Bank, users need to sign a 24-month loan with repayment in installments.