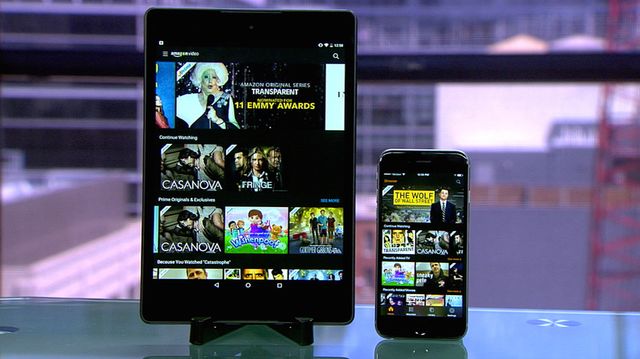 Sprint wants to help you save money if you buy gifts on Amazon.
Sprint announced that starting from November 6, company would give customers a year free Amazon Prime if they buy a Samsung device and activate it on Sprint's network.
Amazon Prime offering for customers of Sprint is valid until November 30, 2015.
Promotion is very advantageous for those who are planning to upgrade their mobile device, or to buy another tablet for a comfortable use. That means that if you give away a Samsung device to your son or wife, you can stay with you Amazon Prime account – or you can even regulate the Amazon Prime subscription to someone else for Christmas.
The person receiving the free subscription to Amazon Prime, which regularly costs $ 99 a year. In addition, you will get your Samsung device in two days for free, file storage in the cloud and access to digital content for streaming videos, music and books.
Samsung gadgets that are available to Sprint customers include Samsung Galaxy S6 with 32GB built-in memory and Galaxy Note 5 with 32GB. The price of Samsung Galaxy S6 is US $ 10 a month and Galaxy Note 5 costs US $ 17 a month. The rental price is available only until 25 November.
There are also other devices Samsung, which are sold together with Amazon gift, such as Samsung Galaxy S6 Edge and Samsung Galaxy S6 edge +. These smartphones are available in different payment options: pay in installments, paying the phone subsidized with a contract of two years or buy it in one payment.
Also Sprint announced deals on various tablets, including Samsung Galaxy Tab E. However, this deal is not associated with free Amazon Prime.