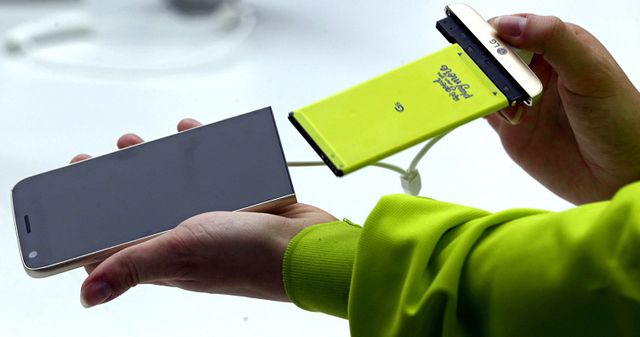 LG G5 is one of the best smartphone on the market. If you just bought the flagship smartphone and want to configure it properly – we wrote to you this article.
Return application drawer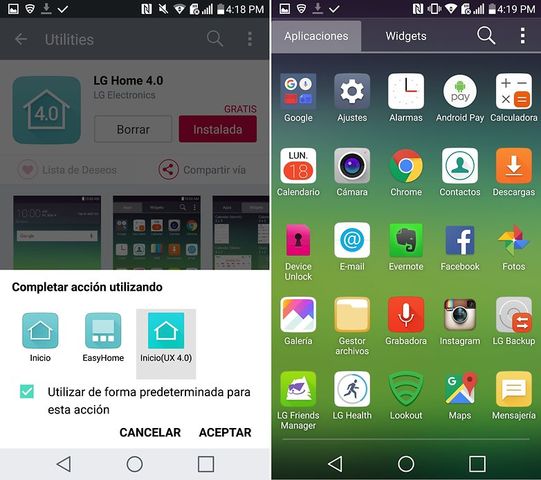 LG has decided to remove user interface application drawer for LG G5, like iOS. If you like this Android feature, we have a solution to return application drawer.
Enter application called LG SmartWorld. Search LG Home 4.0, download and install it.
Now click on the start button, check the box 'Use default', choose Start (UX 4.0) and press OK to change the default launcher. You can also change from Settings> Display> Home screen> Select Start.
Hides applications and resize the grid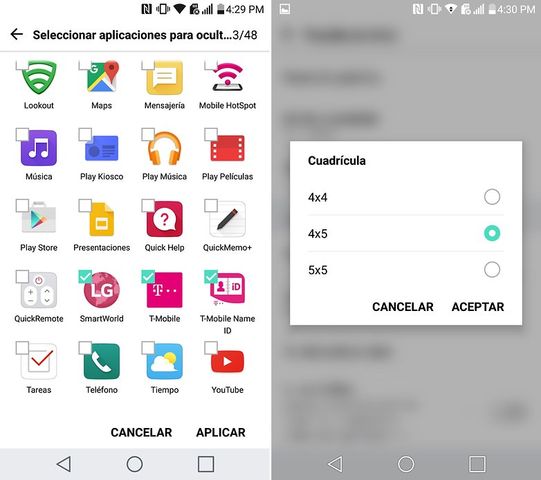 Default launcher LG G5 (which has no application drawer) can hide the applications that come default on the device. Also you can change the size of icons to get more applications in the same space.
These two options are available in Settings> Display> Home screen. Options called 'Grid' and 'Hide apps'.
QSlide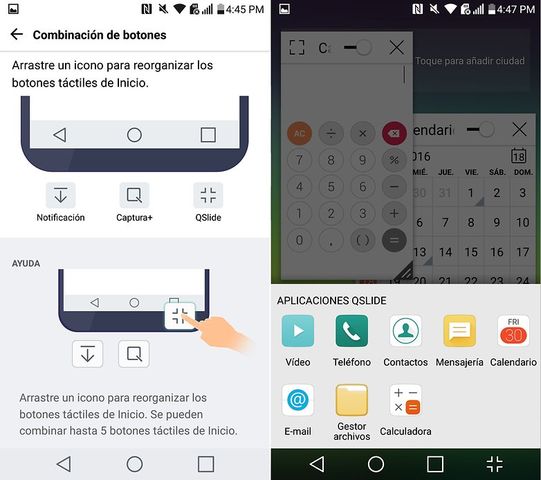 If you're a fan of LG then you need to know this function, but new users of the South Korean company's smartphone may discover new favorite feature.
QSlide is a feature that allows you to have applications in a floating window. The function can be found at Settings> Display> Home Touch Buttons> Button Combination of QSlide and add to the navigation bar.
Click on the button QSlide you just added and you will get direct access to applications that support this feature. Choose the one you want and skip a popup.
Additional opportunities for volume keys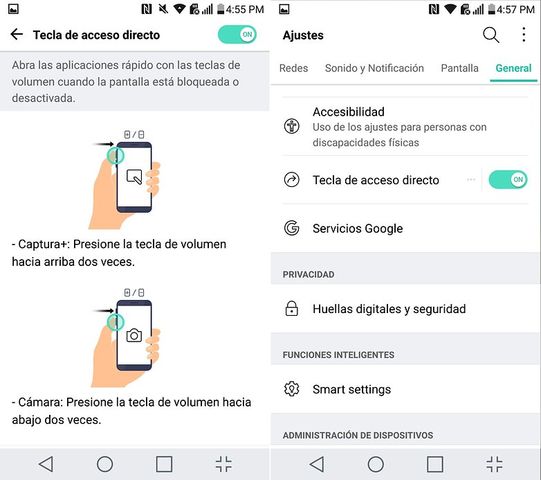 The physical buttons LG G5 have extended functions. The start button is both a fingerprint reader and volume buttons can set functions when you press twice quickly. Physical buttons are configured via the menu Settings> General> Shortcut key.
You can set volume buttons to take a screenshot or open camera application.