The trouble with buying a new Verizon phone is that to get a good deal you usually have to sign a contract. Sure, you get a better deal on a Verizon phone than you would if you bought the iPhone outright, but you pay for it. For example, it's possible your Verizon contract could cost $80.00 a month so over 24 months of your contract life you will be paying almost $2000.00 for your phone on contract. Add  $200 for the phone and you're over 2 grand at $2200.00.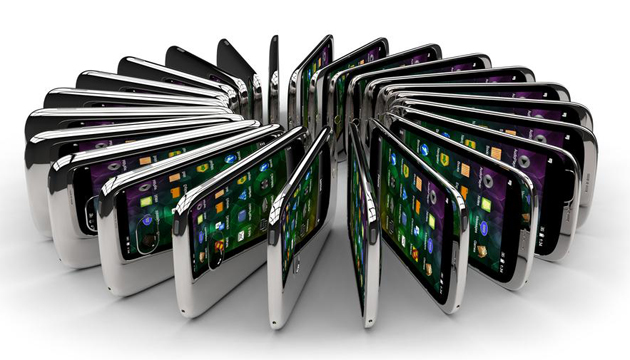 Benefits of Buying an iPhone with No Contract
When you buy a brand new iPhone outright the biggest advantage is you don't have to be locked into a Verizon smartphone contract and this offers you more flexibility than if you were to commit to a longer 2 year commitment at Verizon. Here's a look at some reasons you want to buy a contract-free iPhone.
1. Upgrade Your Phone at Anytime. For example, you could buy an Apple iPhone 5s now and then later this year upgrade to the Apple iPhone 6 on the release date. (rumored to be September 2014)
2. Switch Carriers. Because you didn't sell your soul for an iPhone on Contract from Verizon you're Free to switch carriers – chose to switch to t-mobile, AT&T or some other carrier at will (you will have to buy a new iPhone for these carriers though as they're not compatible with your iPhone for Verizon)
3. Switch to Android Phones. If you ever decide to switch to an Android Phone on Verizon you can easily do so – you would have to buy a new Verizon Android phone and then sell your old iPhone (or keep it for another family member perhaps?)
Where to Get a Deal on a Verizon Phone
Because you're not on a contract you will have to pay full price for your Apple iPhone for Verizon. This gives you two choices – you can buy a brand new iPhone like the iPhone 5s or iPhone 5c or you can choose to buy a used or refurbished iPhone for Verizon. You can also consider discontinued iPhones that yes, they are older model phones they are still quite compatible.  The Apple iPhone 5,  iPhone 4s and iPhone 4 are quite capable phones. Here's a few places I would check when shopping for an off contract phone for Verizon.
Verizon
You can buy a phone from Verizon outright at full price or you can pay monthly payments on a brand new iPhone via Verizon's EDGE program. The EDGE program allows you to make monthly payments on your phone over 24 months and you're not tied into a contract with Verizon. Most top tier phones like the iPhone can  be bought for about $30.00 a month via this method. Of course, even though you're not tied into a Verizon contract you're obligated to pay for the phone in full before you can cancel your contract. Verizon also offers refurbished phones from time to time too or in some cases buy one get one free offers that allow you to get two phones for the price of one.
Swappa
Swappa is a used phone marketplace for smartphones that's a little more trustworthy than generic auction sites or classifieds like eBay or Craigslist where you have to do more due diligence when buying a phone. On swappa all users have been vetted and although the phones are used you can expect to pay about 30 percent less or more for an smartphone that's in great shape. Compared to what you would pay for a new phone, a deal on a phone at swappa is a great way to score a better smartphone deal.
eBay
Like Swappa, eBay is another choice for a deal on an iPhone too as eBay is a relatively safe way to buy a new, refurbished or even used iPhone thanks to their money back guarantee for both buyers or sellers if a problem arises.
Craigslist
Don't forget you can buy a smartphone locally. There's lots of reasons why people want to sell their smartphone locally. You're open to more risk than via the other venues listed above, but one method is to meet the seller at a Verizon store and  have them make the switch to your Verizon account  in the store to insure you don't get ripped off on your iPhone purchase.
These are just a few suggestions for getting a great deal on an Apple iPhone, regardless of model without having to be tied into a contract.
Do not forget about a lot of another good smartphones!