Test Drive an Apple iPhone 5s for Free on T-Mobile
T-Mobile offers a new test drive feature for their service where you're sent a brand new Apple iPhone 5s to try for a week at no cost to you.
If you decide you don't like the phone, you just return it to a T-Mobile store and you're good to go.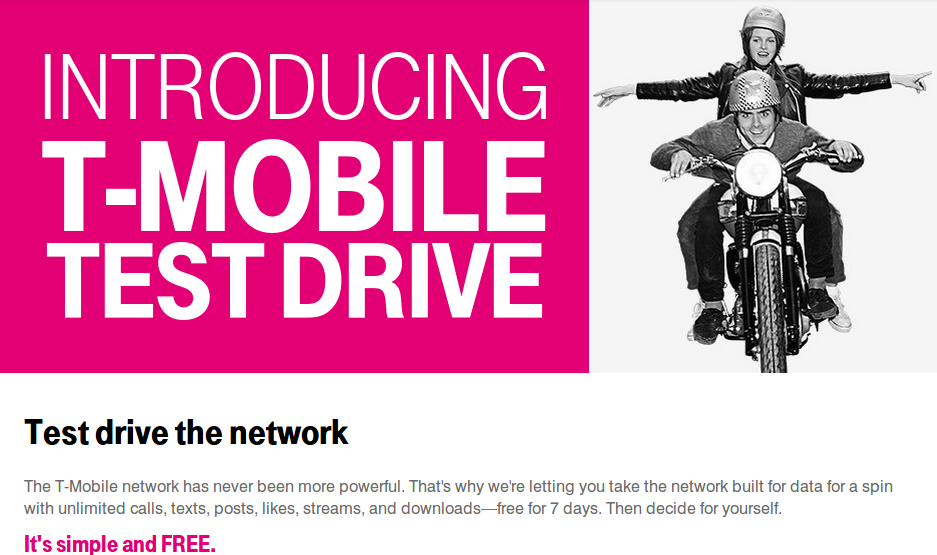 Of course, there's a couple of gotchas with this:
a $699.99 hold is placed on your debit card at the time of activation.
If you don't return the phone it's assumed you want to keep it and you will be charged.
If you damage the phone by breaking the screen, or water damage or the like you will be charged $100 to fix the phone.
This is awesome for a couple reasons:
It allows you to try the coverage in your area. It's long been stated that Verizon offers the best service but T-Mo is catching up and if you're lucky enough to want to switch to T-Mobile and get use of their network which tends to be cheaper and contract free – this is a fantastic way to be able to test the service out.
Also, if you're an Android user wondering what it would be like to get an Apple iPhone to try if you're thinking of switching not just carriers, but also operating systems – this would be one way to go about it.