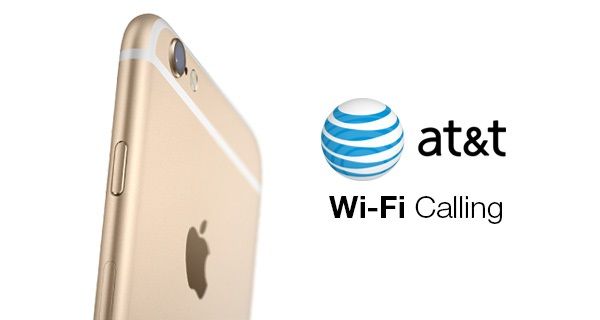 AT&T customers need iPhone and iOS 9.3 to take advantage of new feature. However, it is worth noting that new service does not differ from normal rates for calls abroad.
Subscribers AT&T with iPhone 6 or newer model can make and receive calls via Wi-Fi when they are outside United States.
Today operator informed its customers of the change in the Wi-Fi feature that was introduced in October 2015. Previously, this option was limited for calls from US, Puerto Rico and Virgin Islands. Now, users can make and receive calls over a wireless network when traveling abroad.
Official page AT&T has been updated and said that calls using "Wi-Fi can be used domestically and abroad, in most countries."
Once activated function calls via Wi-Fi transmits phone calls over the wireless network. By using a wireless network, the user can still make and receive calls even if the cellular signal is weak or unavailable. This feature is available to all customers AT&T, so you do not need to download any other application.
Recall that four largest US carriers, AT&T, Sprint, T-Mobile and Verizon offer calls via Wi-Fi.
Calls via Wi-Fi has become popular thanks to apps like Skype and WhatsApp. New offer is a way for operators to compete with such applications and each other to retain and attract new consumers.
Moreover, users AT&T could save money using calls via Wi-Fi from abroad. If you call via Wi-Fi to another cellular phone, you do not pay the cost of the call made in another country. However, calling a number abroad from a cellular US itself will cost the normal rate of an international call, but will not be charged for the minutes of the monthly user fee. In addition you can send text messages via Wi-Fi.
There are some limitations. For subscribers of AT&T, calls via Wi-Fi require iPhone 6, iPhone 6 Plus, iPhone 6S and iPhone 6S Plus. They also need to install iOS 9.3, the new version of Apple's operating system, which was released on Monday.